We create and produce packaging for Food Services, such as Quick Service Restaurant Chains and Food Processors, as well as for Travel Industry Markets, including airline, rail and boat operators across the globe. We are your one-stop-shop for single-use food packaging in plastic, paperboard, cardboard and natural fibres materials. All our products are custom-made, in terms of shape, size, colour, logo, etc., and can be produced in various quantities. You can access to our Graphic Design services : our team will support you in the creation and testing of your designs and logos.
Innovation lays at the heart of our work, enabling us to create tailored-solutions meeting your specific requirements and to assist you in making your difference in a competitive market.
Environmental protection holds a central place in our work. Everyday, we aim to reduce the carbon print of our products by ensuring that:
They are in compliance with the FSC standards
The unnecessary packaging are removed

Our expertise
We create and produce bespoke food packaging, in order to meet your enquiries and needs. Holding diverse printing techniques (e.g. Digital printing for paper cup), we are able to manufacture all your packaging in small, medium and large production runs.
Our innovations
Innovation, in terms of technique, design and practicality, is a cornerstone of our work, enabling us to find and develop tailored-made solutions to make your difference.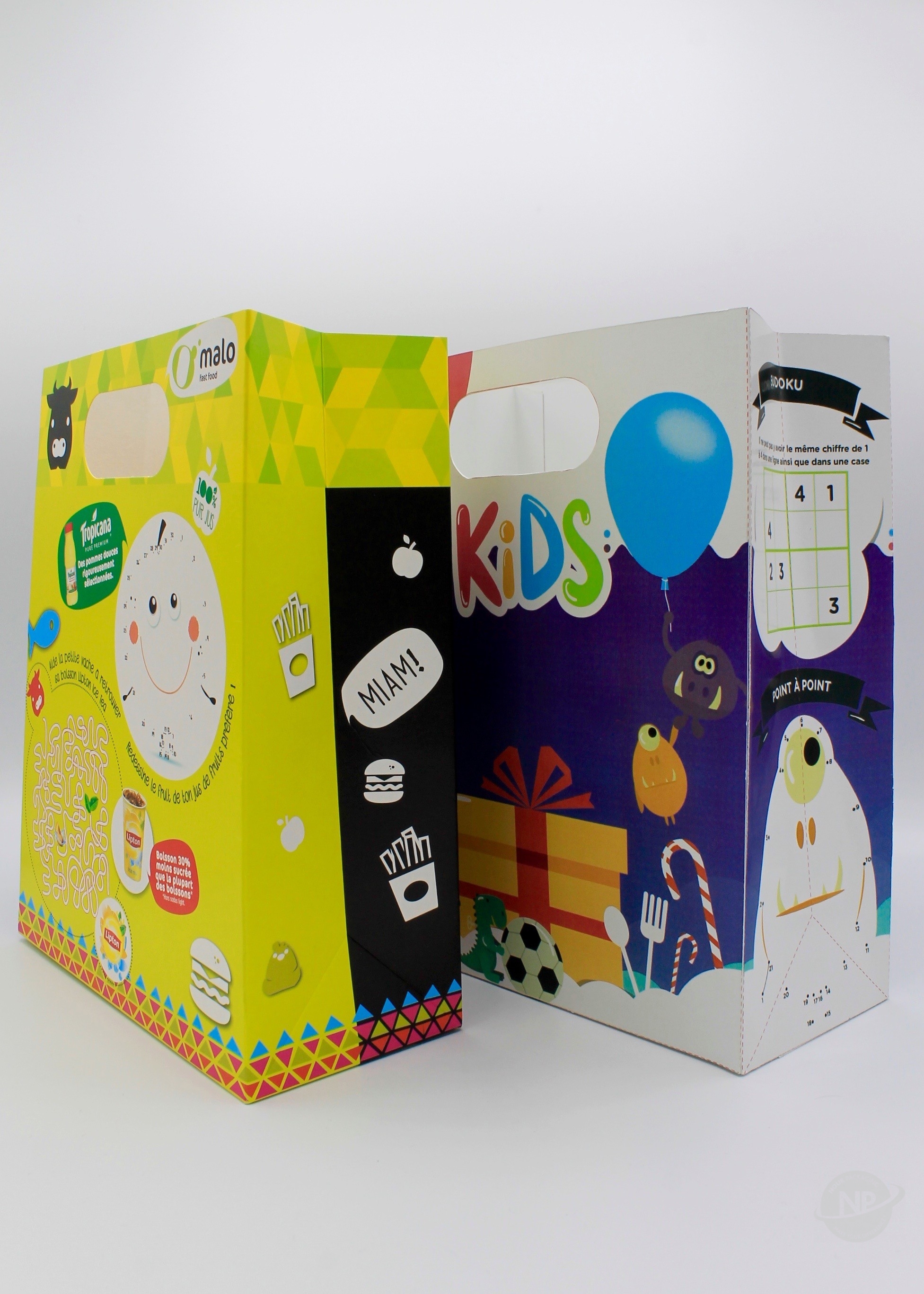 This lunch box has been specifically designed for children! You can change the shape of the Kids' Box (e.g. sport jersey) in order to provide a unique and trendy lunch-box. In addition, you can insert custom-made board games outside or/and within the box. With this box, children will always have fun at lunchtime!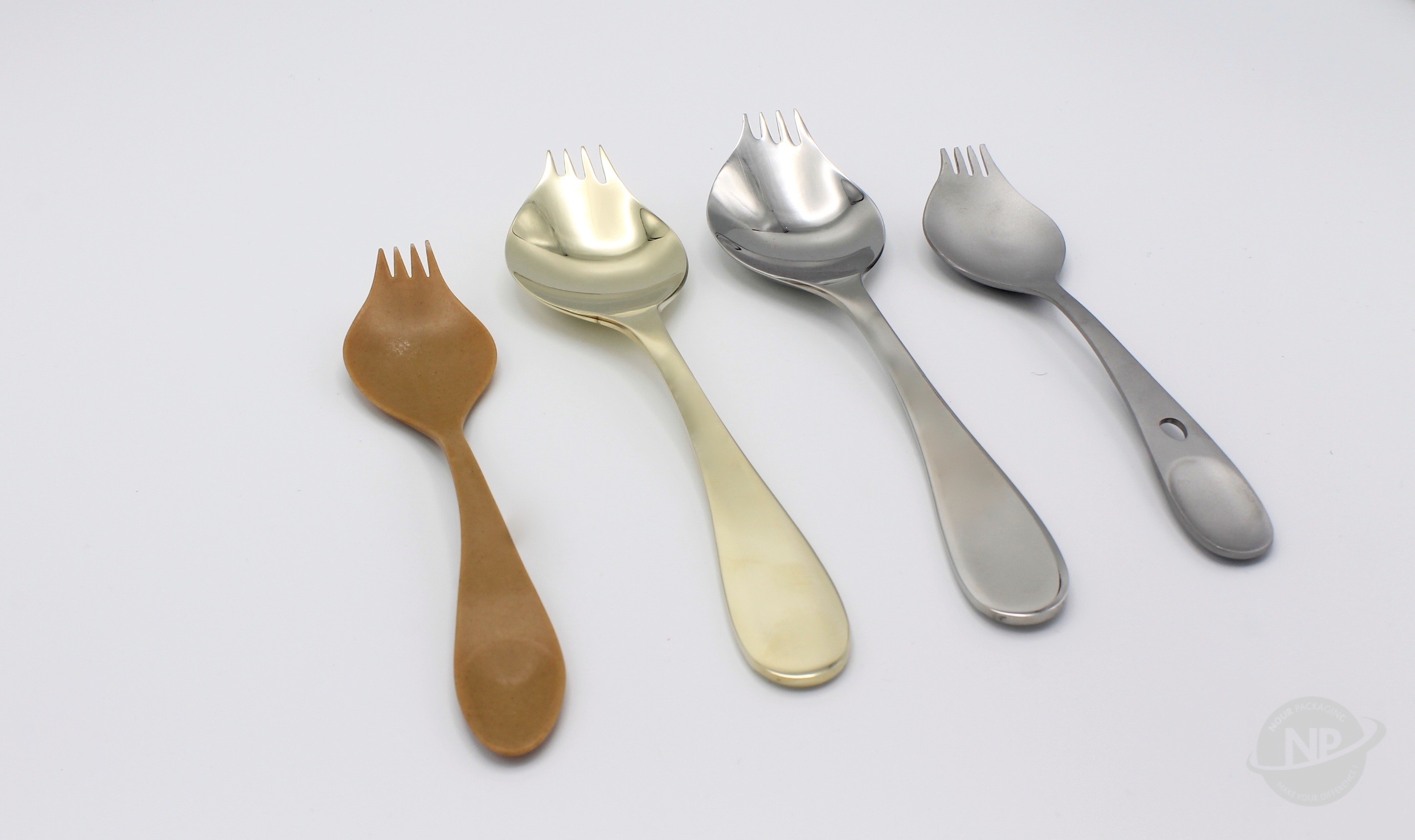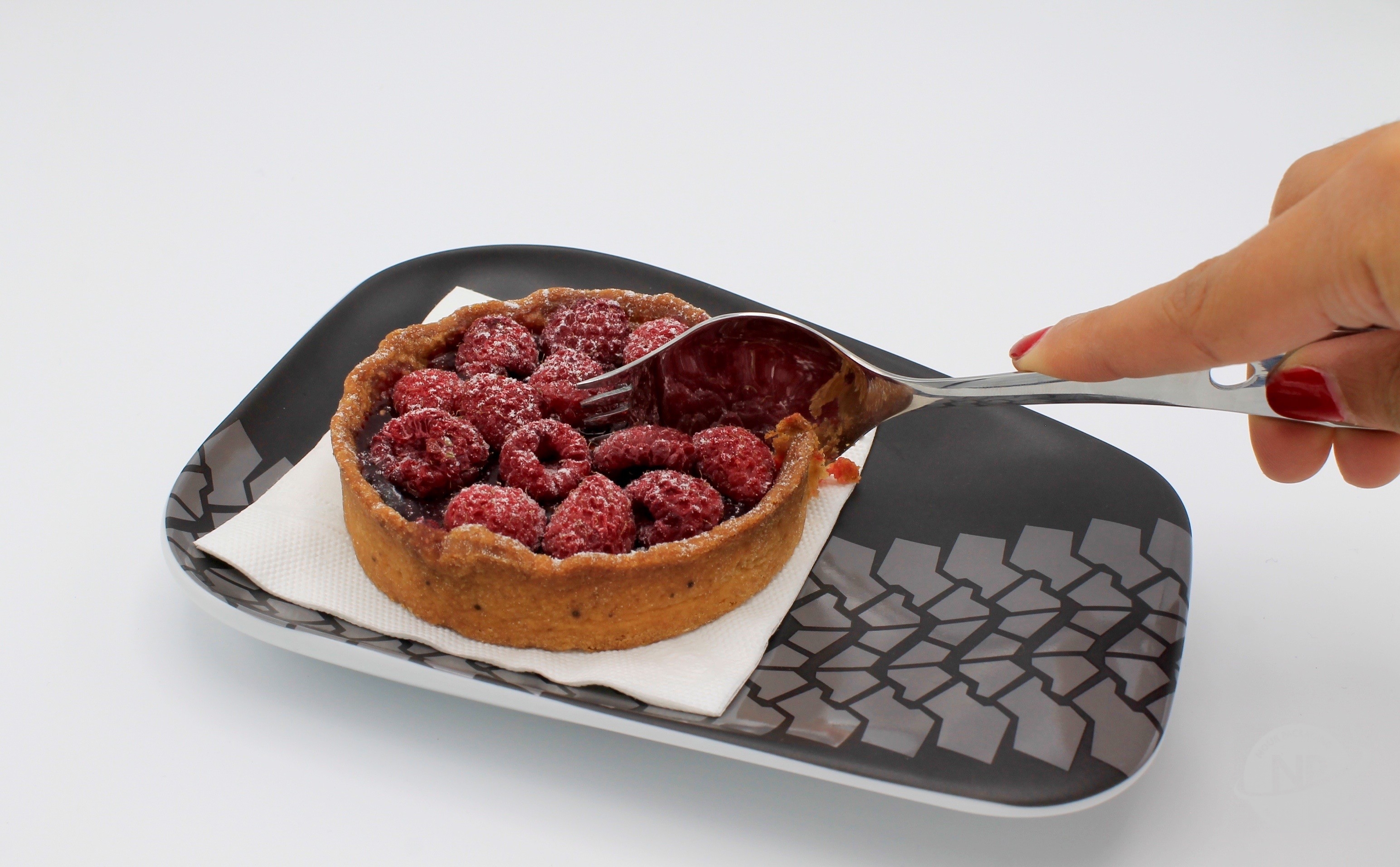 "The innovative cutlery" !
Partner of the Georgette®, Nour-Packaging offers this eco-friendly and innovative cutlery, combining a spoon, fork and a knife in a single tool! This multifunctional utensil allows you to slice, to spread, and to pick your food without changing your cutleries!
Made of 18/10 stainless steel, the Georgette® is solid and sustainable over time. The cutlery is available in various colours (shiny, mat, silvery metal, black titanium, golden or bronze shades), and in two sizes, both for left and right-handed individuals.
In addition, a single-use Georgette made of biodegradable material is now available!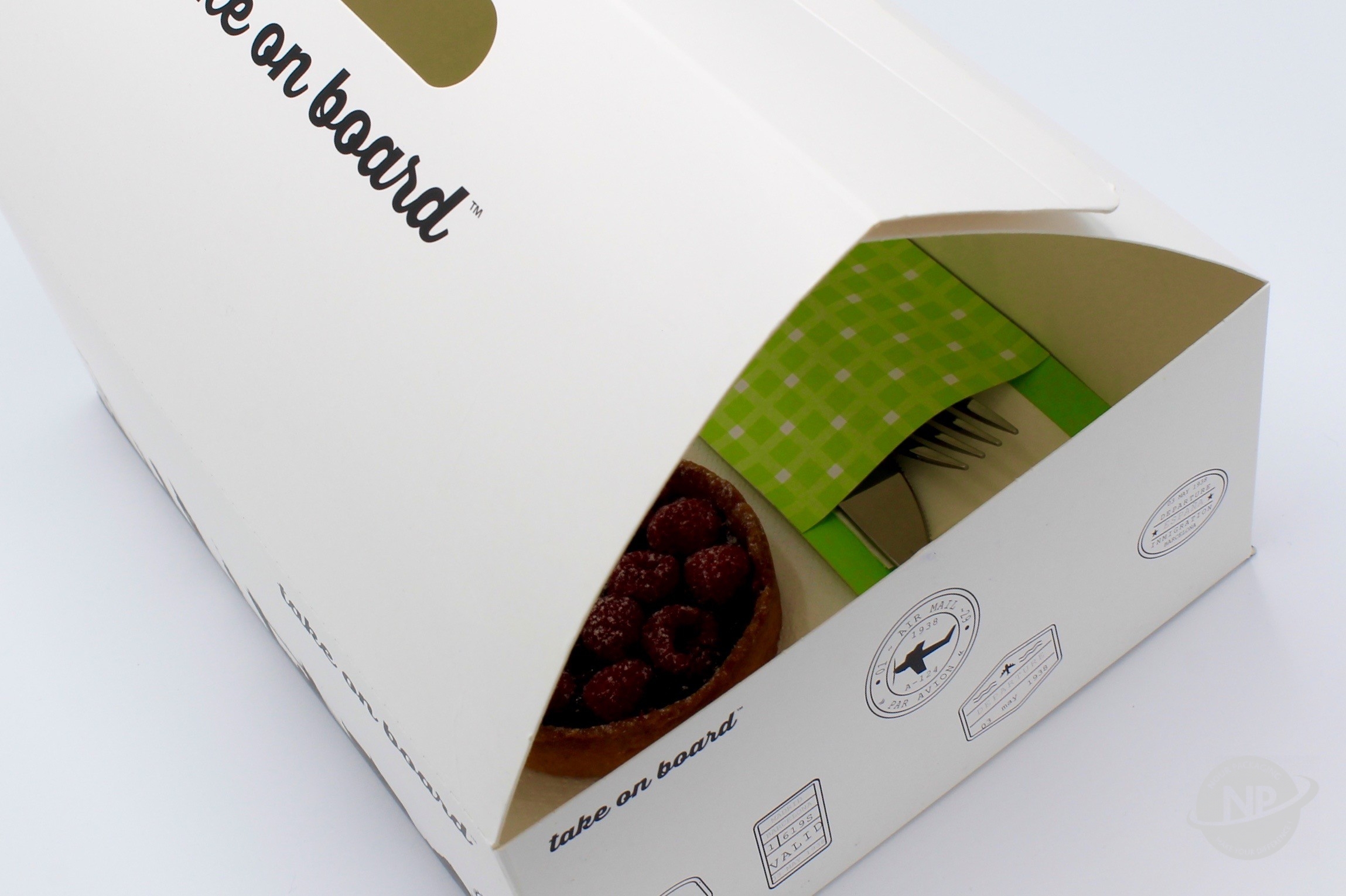 This lunch-box can be transformed into a disposable tray, facilitating on-board food transportation and consumption. This innovative and multifunctional product can be tailored to your designs, colours and brand!